New Screen: Self-Damage (& More)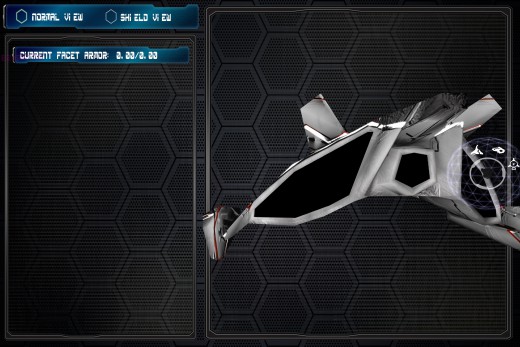 We only have a few more screens to add to Rank: Warmaster, and here's a preview of one of them: the Self-Damage screen. Its most important function is, of course, to provide a detailed view of how the ship you're piloting is faring, but when complete, it'll also do a fair bit more. For example, it will also provide an access point for scans of enemy ships, in addition to your own. On top of that, you'll be able to set a variety of controls related to the experience of piloting your ship, such as power subsystems priority or, as seen below, weapon tick settings. Weapon ticks will allow you to set which controls activate your weapons fire: your keyboard controls, your joystick controls, and so forth.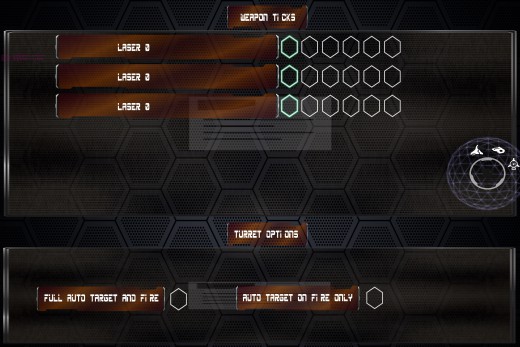 These are preliminary versions of this set of screens, of course. Stay tuned as we finalize them and create and roll out custom graphics sets!