UI/UX Artist: The Corporation Screen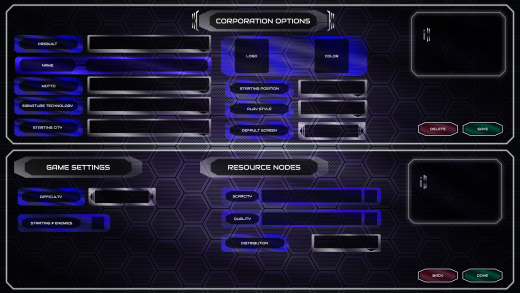 Hello all! This Paul, the UI/UX Artist with the first ever iterations of all-new screen today! Introducing the Corporation Screen!
The Corporation Screen is both a "character creation" menu where players lay out what kind of "tribe" or "guild" (or in a futuristic space combat sci-fi game, a corporation) they will be playing in their campaign, and also a kind of multiplayer scenario maker, where other faction settings can be tweaked for a more dynamic online coop experience. The basic screen is shown above.
For multiplayer settings where one individual acts as the game master and sets rules for others, a "Warmaster Override" graphic was made to stylistically lock players out of subwindows they aren't making currently being allowed to interact with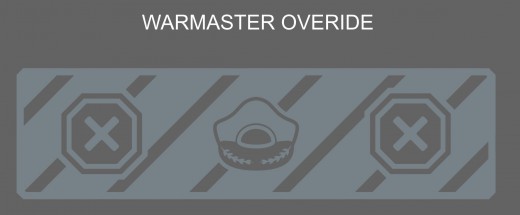 Implemented into the actual game screen, the result would look like this: