Art coming your way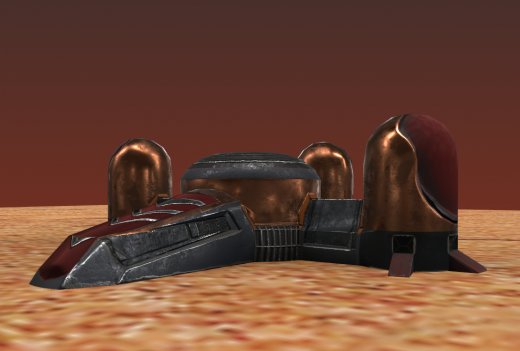 Hello! I'm Kat, an artist working on the game and will be sharing with you the mining facility.
First up are some concepts. For the mining facility I wanted to create a structure that could  hold a lot of material and mine at the same time. After narrowing the choices down and combining liked features, the design you see now was decided.
Blender was used to create the low poly model and texturing done with 3dcoat.  Looks like this structure, with it's steel detail and plating, is going to give enemy ships a hard time taking it out.