Finalized Asset Screen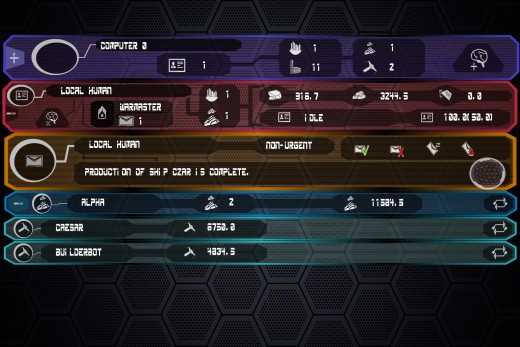 In Paul's last post (UI/UX Artist: The Asset Screen Comes Together) , he showed some new asset screen art. Here's some of that same art in what's turning out to be the finalized version of the asset screen. All of the new bars are now in the game. All of the icons have tooltips, so players can see what does what on the screen. Connections between screens are currently being filled in, so you can go from a ship or a building on the asset screen directly to the Ship Builder or Building Screens.
For contrast, here's a screen shot of the original version of the asset screen. We've certainly come a long way! Next on the agenda: an updated Research Screen. Can't conquer the solar system without tech, after all!