UI/UX Artist: Building Screen!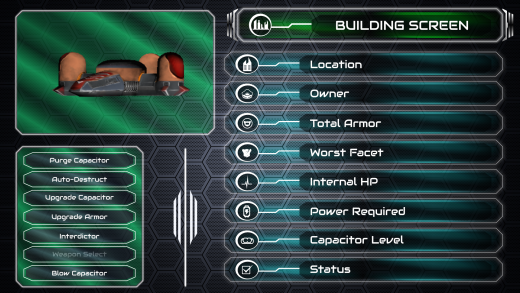 Hi all! This is your UI/UX Artist Paul here. This week I have something new to show: the Building Screen.
A relatively minor screen, the Building Screen allows players to see a full report on each individual building in their city  installation, and gives them direct control over that structure. This is a one-page screen so there isn't so much to present beyond this preview image.
In another update I'll have previews of the more meta-level Corporation Screen, which is where players choose their faction or more accurately create their own.