Multiplayer is talking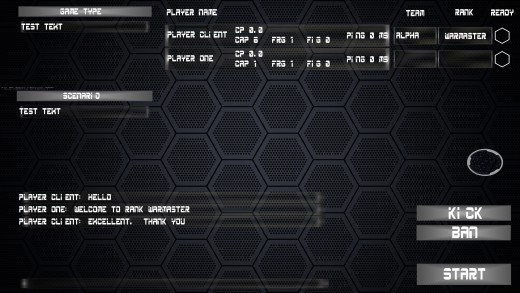 The join and host mechanics are up and working.  Chatting works (as you can see).  The rest of the infrastructure needs to be awoken, but it is there waiting for it.  In the old system, the Scenerios never did anything.  In this case, it will be quite needed since it will determine how the players enter the game, either just in deep space (which is the next test), or plantside.  Then, of course, what do you have with you, etc.  Meaning, full cities, or just a builder bot and a dream?
I do expect the deep space to be running by the end of this coming week, since that always worked in the (distant) past.  Getting the system to like buildings and the AI will take longer, and I know that.  But depending on testing, should hopefully not be too bad.