Working on the Terrain Engine Again.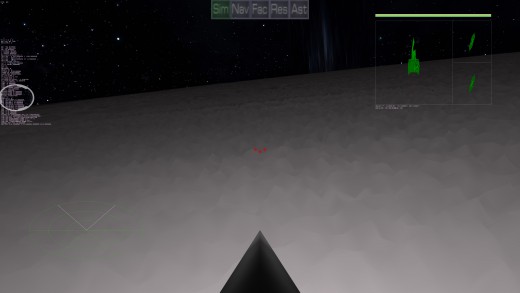 I am working on the terrain engine again.  The shipbuilder is functionally done finally, but not graphically done.  I'm sure play testing will have more changes and updates.
I actually fixed a lot with the planetary UVs.  Everything matched up.  It was wonderful...Then I had to mess with the code to make LOD changes, and now things don't mesh up again.  But things have been prepared for. ;)  I have old code that did the meshing of different resolutions, I just have to resurrect it and adapt it.  Now that I can do HiRes renders of the Perlin Noise and see what it actually looks like, I will start to tweak that too, since it is far too "rocky".  I may just ask for a fixed HiRes Height map from one of the artists, since in the end, it would yield something nicer and more consistent.  Time will tell.  Meanwhile, I have to fix the LOD alignment.  Once that is done, I can update the shaders to have multiple texture and normal maps rather than just one set. This will allow HiRes detail, which currently the terrain doesn't have other than structurally.